College Life

Graduation
College Life

Social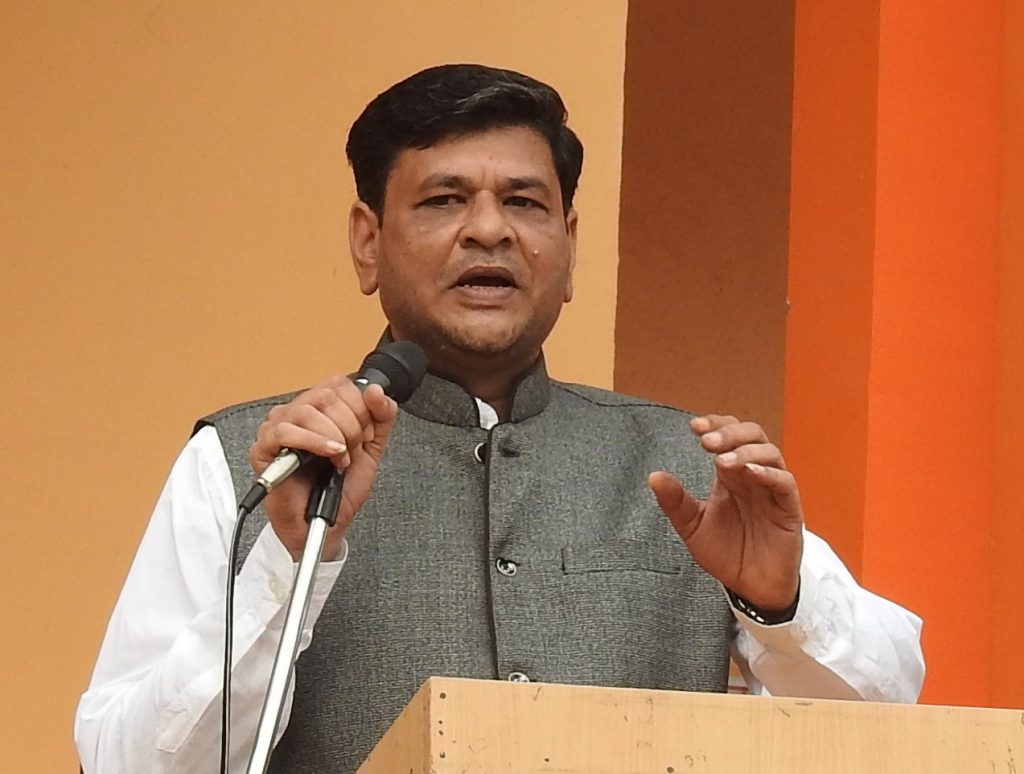 Apply for Admission
For 2022-2023 applications are now open
We don't just give students an education and experiences that set them up for success in a career. We help them succeed in their career—to discover a field they're passionate about and dare to lead it.
Success is the ultimate goal of one's life and education plays a vital role in this regard. Better education always provides a person with better opportunities to make a worthy career. A need of excellent qualification is felt when you enter this world of competition.
So we aim to provide an opportunity to all students in the vicinity and bring about a meaningful transformation in the lives of youth by giving them qualitative education. Thus, HARDA DEGREE COLLEGE is committed to provide numerous career oriented graduation and post graduation courses to choose from Science, Commerce and Computers, Arts, Social Work and Education for last 20 years. Currently the college is one of the best colleges in the city.

Affiliation
Harda Degree College is an institute with permanent affiliation from Barkatullah University (Bhopal)
Education Services
Harda Degree College was established by Janakibai Memorial Education Society

Clubs
Getting involved in an extracurricular club could be one of the highlights of your time on campus. Our clubs could plug you into a national network of like-minded groups, individuals, and possibly even future employers.
Admission Enquiry
Phone No: 07577-225562 Mobile No: 09039904448, 08120837787 Email: hardadegreecollege@gmail.com
Harda Degree College University Merit List
1.Mani Chawla B.Com.(73.6%) University 2nd Rank in (2006-07)
2.K.Uttara Galgalekar B.Com.(75.4%) University 3rd Rank in (2007-08)
3.K.Shweta Paliwal B.Com.(74.5%) University 4th Rank in (2007-08)
4.K.Pooja Ghavri B.Sc.(81.8%) University 1st Rank in (2008-09)
5.K.Shilpa Lokwani B.Com.(77%) 3rd Rank in (2008-09)
6.K.Ekta Agarwal B.Com.(80.4%) University 1st Rank in (2009-10)
7.K.Ankita Agarwal B.Com.(74.9%) University 10th Rank in (2009-10)
8.K.Varsha Kulkarni M.Sc.comp.Sc.(89.2%) University 1st Rank in (2010-11)
9.K.Divya Bansal M.Sc.Comp.Sc.(86%) University 4th Rank in (2010-11)
10.K.Amrin Fatima BCA (82.6%) University 9th in (2010-11)(11) K. Pooja Lokwani B.Com.(81%) University 5th Rank in (2011-12)
12.K.Pooja Jha B.Com.(80.36%) University Ninth Rank in (2011-12)
13.K.Prachi Agarwal M.Sc.Biotechnology(88.69%) University 2nd Rank in (2011-12
14.K.Sushma Kushwaha M.Sc.Biotechnology(88.38%) University 4th Rank in (2011-12
15.K.Nikhat B. M.Sc.Microbiology(81.23%) University 3rd Rank in (2011-12)
16.K.Twinkle Purushwani B.Com. (79.29%) 2nd Rank in (2014-15)
17.K.Ashita Saraf B.Sc. Computer Sci. (79.76%) University 4th Rank in(2014-15)
18.Ku.Abha Kashyap M.Com. (79.47%) 1st Rank in (2016-17)
19.K.Twinkle Purushwani M.Com. (79.24%) 2nd Rank in (2016-17)
20.K.Mehak Bafna B.Com. (77.89%) 2nd Rank in (2016-17)
21.K.Rashmi Muralia B.Com. (77.82%) 1st Rank in (2017-18)
22.K.Uma Thackeray B.A. (77.79%) 4th Rank in (2017-18)
23.Prateek Agarwal M.Sc. (Computer Sci.) (75.38%) University 5th Rank in (2017-18)
24.K.Radhika Sharma B.C.A. (77.05%) University 1st Rank in (2018-19)
25.K.Shalini Panwar M.Sc. (Microbiology) (84.15%) University 2nd Rank in (2018-19)
26.K.Ayushi Paliwal M.Sc. (Microbiology) (83.65%) University 3rd Rank in (2018-19)
27.K.Muskan Jain M.Sc. (Microbiology) (83.5%) University 4th Rank in (2018-19)
28.K.Priya Jain M.Sc. (Computer Sci.) (78.05%) University 5th Rank in (2017-18)
29.Mani Chawla B.Ed. (87.66%) 2nd Rank in (2018-19)
30.Afroz Shah M. Com (83.35%)1st University Rank in (2021-22)
31.Swami Dhangar M. Com (82.53)5th University Rank in (2021-22)
32.Sana Khan M.Sc. biotech (89.95%)1st University Rank in (2021-22)
33.Monika Chauhan M.Sc. biotech(87.20%) 3rd University Rank in (2021-22)
34.Veena Jain M.S.W. (85.82%) 1st University Rank in (2021-22)
35.Sarita M.S.W(83.18%) 2nd University Rank in (2021-22)
36.Pawan Dhangar M.S.W. (82.73%)3rd University Rank in (2021-22)
37.Aastha Choubey M.S.W. (81.81%) 4th University Rank in (2021-22)
38.Meenu Jaiswal M.Sc. Botany (85.72%) 2nd University Rank in (2021-22)
39.Neelam Jaiswal M.Sc. Botany (84.96%) 5th University Rank in (2021-22)
40.Shifa Khan B.B.A(89.08%) 6th University Rank in (2021-22)
41.Shivani Baghel B.B.A(88.33%) 8th University Rank in (2021-22)
42.Akshat Sharma B.Sc. (90.30%) 2nd University Rank in (2021-22)
43.Shivani dhoke B.Sc. (89.27%) 7th University Rank in (2021-22)
44.Garima Chaurasia B.Sc. (88.85%) 9th University Rank in (2021-22)
45.Narmata Rochlani M. Com. (89.83%) 3rd University Rank in (2022-23)
46.Rupal Punase P.G.D.F.D.M. (85.50%) 4th University Rank in (2021-22)
47.Seema B.C.A. (90.12%) 3rd University Rank in (2021-22)
48.Shubham Pandya B.C.A. (89.94%) 4th University Rank in (2021-22)
49.Tripti Patel B.C.A. (89.58%) 5th University Rank in (2021-22)
50.Aastha Agrawal B.C.A. (89.03%) 6th University Rank in (2021-22)
51.Krishna Agarwal B.C.A. (88.85%) 8th University Rank in (2021-22)
52.Vikas Solanki B.C.A. (88.12%) 10th University Rank in (2021-22)
53.Kajal Talreja PGDCA. (82.57%) 6th University Rank in (2021-22)
54.Swami Raghuvanshi PGDCA. (81.43%) 7th University Rank in (2021-55.Megha P.G.D.F.D.M. (85.20%) 5th University Rank in (2021-22)